Compliance Tech Leader Global Relay Appoints Its First Ever Chief Strategy and Chief Product Officers
Compliance tech leader Global Relay taps Sahar Kayhani, Alex Viall for newly created CPO, CSO roles.
Vancouver, BC, August 17, 2023--(T-Net)--Global Relay, a leading provider of electronic communication compliance and archiving solutions, today announced the promotions of Sahar Kayhani to Chief Product Officer and Alex Viall to Chief Strategy Officer.
Kayhani most recently spent two years as product director overseeing Global Relay's data capture and archiving solutions, while Viall served as director of regulatory intelligence for the firm.
The newly minted C-suite leaders will focus on collaboration to better align product strategy with Global Relay's evolving business objectives and amplify communications of its proven product capabilities to stakeholders.
Warren Roy, CEO & Founder, Global Relay Communications Inc.
"I'm thrilled to promote these roles from within and further extend our executive leadership team offering a deep understanding of the compliance technology industry as well as the inner workings of Global Relay," said Warren Roy, CEO and Founder of Global Relay. "Sahar has proven herself an indispensable product leader and problem solver over the last decade here, and Alex's bottomless well of financial regulatory expertise will further elevate our compliance thought leadership and strategy."
Kayhani, who began her career with Global Relay as a product manager in 2014, will execute a laser-focused product strategy in collaboration with design, architecture, engineering, and product marketing departments. Since taking on the product director role in 2021, Sahar has successfully accelerated the company's growth through an aggressive product roadmap and consistently delivered quality services that continue to drive Global Relay's industry advancements.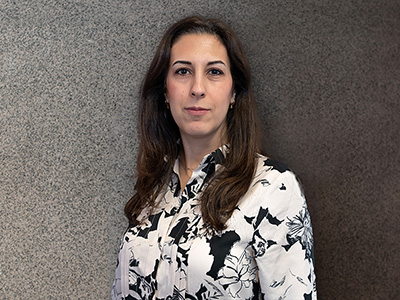 Sahar Kayhan, Chief Product Officer, Global Relay
"I'm excited to take the helm on Global Relay's product vision and execute a laser-focused product strategy," said Sahar on her appointment to Chief Product Officer. "Over the years, we have built many strong product capabilities for electronic communications compliance, and I'm looking forward to continuing to deliver competitively differentiated solutions to the market and our customers."
As director of regulatory intelligence, Viall provided key insights into compliance best practice and trends, spearheading premium thought leadership to drive Global Relay's content strategy.
In his role as Chief Strategy Officer, Viall will align Global Relay's business strategy for its next ambitious phase of growth and help clients adapt and innovate compliant communications practice to satisfy the regulatory demands of a rapidly changing financial ecosystem. Before joining Global Relay, Viall co-founded Complinet, an online provider of connected risk and compliance solutions for the global financial services community, and also served as director of regulatory intelligence at the data analytics company Behavox.
Alex Vial, Chief Strategy Officer, Global Relay
"I'm honored to be named Global Relay's first Chief Strategy Officer, and take the reins at such a particularly exciting time in the company's growth," Viall said of his new position. "Given the seismic changes affecting the financial services sector today, I am keen to help enterprises stay ahead of regulatory trends and mitigate risk with industry-leading compliance solutions."
The pioneering cloud company, which has long prioritized preserving a stable, "family business" environment, still has the core founding team together after 20 years of operation.
Global Relay's integrated solutions suite allows firms to ensure greater compliance across all channels in a way that is user friendly for their teams, by capturing all business communications, regardless of the device or the communications channel in use.