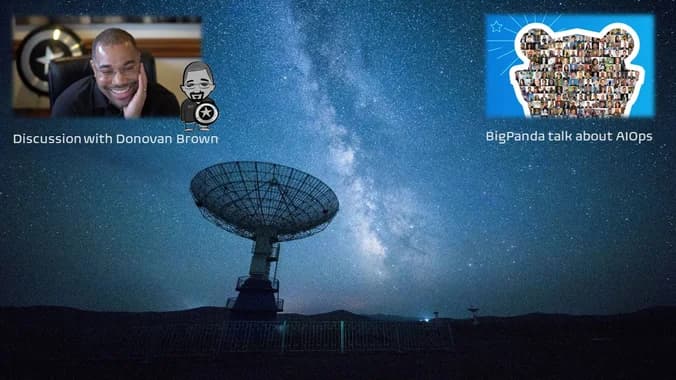 DRAFT MEETUP EVENT TO ENABLE MEMBERS TO PLAN AHEAD
Join us at 6PM PDT on September 27th for the next exciting edition of the DevOps Vancouver Meetup, featuring Andre's DevOps nuggets, our special guest Donovan Brown, and a session by BigPanda.
Interactive Q&A discussion with Donovan during which he will answer all your questions in context of the digital transformation, why it is imperative to survive, what is possible, what is not, and even drift into table hockey. This session will be different than what we had in the past. To benefit from the discussion with Donovan, we ask you to review the following video ahead of time: <video to be released on 16th September>.
Arrive early and come prepared with your questions!
------------
Join BigPanda as they talk about how AIOps can provide DevOps teams full-stack visibility while identifying outage and root causes changes in real-time, helping these teams and their organizations move faster!
BigPanda keeps digital services running with AIOps that transform IT data into incident insights and actions. Built from the ground up for complex IT environments, BigPanda helps organizations prevent and resolve IT outages through its innovative AIOps Event Correlation and Automation platform. Fortune 500 enterprises such as Intel, Cisco, United, Nike, Marriott, and Expedia rely on BigPanda to prevent outages, reduce costs, and give their teams time back for digital transformation.
Session type: Technical
Duration: 30min + 15min QA