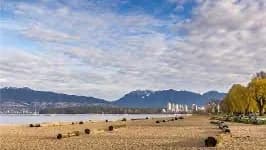 Are you a ServiceNow developer, ServiceNow admin, or someone who works in the ServiceNow space? Do you want to learn more about development on the ServiceNow platform? Join us for an afternoon BBQ to meetup with fellow ServiceNow professionals with the same passion and interest to keep learning and sharing with each other. Let's talk shop, discuss and collaborate on topics, content, and talk about what our community will find most beneficial for future events. This is YOUR community so be a part of it!
We are bringing the food and drinks; be sure to pack your beach chairs and blankets, and join us for a BBQ social event on stunning Kitsilano Beach in Vancouver.
Perhaps we can locate the missing beach logs.